Monthly Newsletter
Family Connections
November 15, 2021
Praise & Encouragement
Be joyful always; pray continually; give thanks in all circumstances, for this is God's will for you in Christ Jesus. I Thessalonians 5:12

It is that time of year again, the Christmas decorations are going up, holiday music is on the radio and the stores are preparing their special sales – yes, it's time for Thanksgiving. Every year, we lament that the Christmas season starts immediately after Halloween and gives barely a nod to Thanksgiving, other than a short break for a big meal, followed immediately by a nap on the couch with a football game on the tv. I'm guilty, as well, as I've already put up some lights, wrapped presents, and my wife is whistling the tune to Jingle Bells Rock in the kitchen.
And that's okay. Since God doesn't call us to be thankful for just one part of the year. God's word includes many passages calling for us to give thanks to him. As Paul wrote to the Thessalonians, we should be joyful always; pray continually; give thanks in all circumstances. So, if you're feeling especially Christmasy already, don't worry that you are giving Thanksgiving short shrift. Instead remember to try to be thankful all year around, whether it's Spring, Summer, Fall or Winter. In good times or in bad. It may not be always easy, but it will bless you. So be thankful, for this is God's will for you.
Calvin Moss, Deacon

Lead Pastor Search Committee
What an exciting time we are experiencing at CFC. We have a new Director of Operations and the Lead Pastor and Young Adult and Young Family teams are continuing to meet. Keep PRAYING!!!!! God is working. God is in control. As we do interviews for the first and second time for a lead pastor we feel your prayers working. God is writing a new story for CFC. It may not all feel good now but God is going before us and He is in everything that is happening. So keep trusting in His plans and keep praying that His will be done and we will be able to sing praises to our God.
Carol Schipper
Liaison Lead Pastor Search Committee

Backpacks of Snacks
If you would like to contribute items to help fill the backpacks of snacks. We could use the following:
Microwave macaroni & Cheese cups
Microwave pasta
Microwave soup
Peanut butter - small jars
Microwave popcorn
Individually wrapped meat sticks
Dinty Moore microwave meals
These items can be brought in anytime. You can place them on the information desk or by the church office.
Questions, call Terri 359-3765


Welcome Ron Fischer! Today is Ron's first day in the office.

Here is a video and some information about him.

Have you been wondering what a Director of Operations does? Ron made a short video to help explain it...
VIDEO: What does a Director of Operations do?

Ron Fischer
Ron was born and raised in Philadelphia, PA and has a BA from Penn State and an MA from Virginia Tech. He has been a leader and manager of staff for over 24 years, working with the South Carolina State Park Service in historic site management and then in vocational ministry with a church in Palm Bay, FL for over 14 years. Ron serves Christ's Family Church as our first Director of Operations overseeing the facility, finances, human resources, technology and the many aspects of managing a church. He loves serving the Kingdom in administration and operations and how it allows others to fulfill their calling just as operations fulfills his calling in life. Ron has two kids, Garrett who is in the Military Police Corps in the Army and Laura who has served as a missionary intern in Japan and is attending the University of West Florida.

Poinsettias
Purchase a poinsettia for Christmas, 6" pots $10, 8" pots $20. Sign up and pay at the information desk.
Christmas Decorating
Volunteers needed to help decorate the church for Christmas. Come join the fun on Tuesday, November 30th at 10:00 a.m.
This is the FINAL WEEK collecting for OPERATION CHRISTMAS CHILD!
Operation Christmas Child is a program that brings joy and hope to children in desperate situations worldwide through gift-filled shoe boxes and the Good News of God's love. Each shoebox given offers a Gospel of Jesus Christ booklet in the child's own language as well as an opportunity to attend sessions to learn of the hope that Jesus offers.
How can a simple shoebox change lives? Check out Yuri's Story:
So far we have collected 49 boxes. OUR 2021 GOAL is to share the GOSPEL with 100 KIDS through gift-filled OCC shoeboxes!
You can build a shoebox online through the Operation Christmas Child website. There you can select the items you would like to include in a box, and OCC will assemble and fill a box for you. Here's a link: CFC GOAL PAGE 4 OCC
Want to shop and wrap it yourself? We are also collecting filled boxes, and/or $ donations for Operation Christmas Child at church. NOTE: we will not be shopping and filling boxes with the donated funds – they will be used to cover shipping and handling costs of the boxes we collect. A donation of $9 per box is critical to cover shipping and other project costs.
DEADLINE for FILLED BOXES and SHIPPING $ is SUNDAY, NOVEMBER 21.
Join us in reaching 100 children this year with the Gospel of Jesus Christ!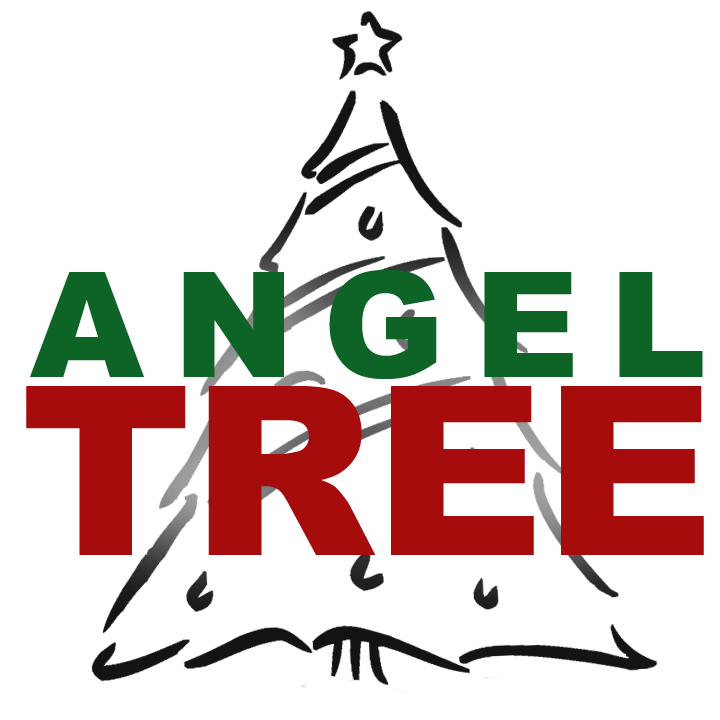 Angel Tree

The Prison Fellowship ministry helps prisoners give Christmas gifts to their children. You may participate by buying & wrapping a $15 to $25 gift &/or delivering gifts. A Christmas tree will be in the lobby starting 11-21-21 with the names of 17 children from 9 families. Put your name on the tracking tag & leave it on the card table. Place wrapped gifts under the tree before Monday 12-13-21. Byron Baxter
WE'RE BEGINNING ADVENT WITH A SPECIAL EVENT...travel through the REAL story of CHRISTMAS to discover THE WAY in a MANGER!!
Make sure to invite your neighbors, family and friends to join us!
PLUS...there are many ways you can VOLUNTEER to help make THE WAY in a Manger happen! Look for the sign-up board in the lobby, or email [email protected].